Contemporary Carpets as Artworks
When we think about carpets, we think of the ancient Persians because for us they are magic and keep us to fly to a world of a thousand and one night. However, the world of carpets is definitely more complex than this and offers us infinite choices that go beyond the simple Persian carpet. In this article we will discuss contemporary carpets, artwork that we can admire sitting on the home sofa.
The peculiarity of modern and contemporary carpets is that they mix traditional technique with modern and innovative taste creating a product of great and complex behavior.
The hand-knotted technique are the same used by ancient best masters, materials are chosen carefully and are preferred vegetable dye. The drawings, instead , born from the creative mind of contemporary artist, always looking for new motifs and art expression.
Behind, some examples of contemporary carpets  in which classic motifs are reloaded starting from artistic paint and
reinterpreted in modern key.
Contemporary Carpets of Artists and Designer
Contemporary carpets combine the old aspect of the oriental tradition with the charmed of paintings, colors and pictorial shapes of our day. In this way, we find fantastic handmade crafts that reinterpret the oriental tradition in a modern and personal way. For example, an abstract painting originally made on canvas by Daniela Marchetti is reproduced on a carpet with a low fleece. Also, an entire collection of carpents is made in an abstract key, playing with the colors and shapes usually used by greatest masters painters. Contemporary carpets can be used in all rooms also the these with a very modern forniture making it worthy of being photographed by the greatest design magazines without give up, however, to the class and the quality of the ancient carpets.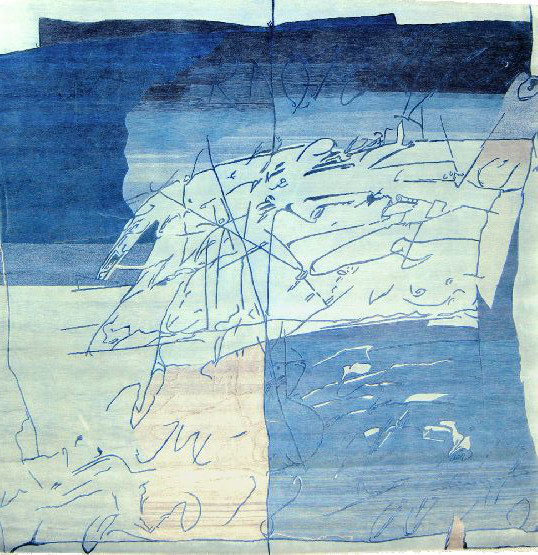 Bhadohi Collection
The most famous contemporary carpets are without doubt those of the Bhadohi collection. The carpets belonging to this collection are made of fluffy shaved wool and delicate colors, ideal for large and open rooms. The drawings of Bhadohi are made after brocades and damasks motifs, emerged vigorously in the Renaissance period. In these carpets, ancient motifs are revisiting in a modern way to become perfectly contemporary.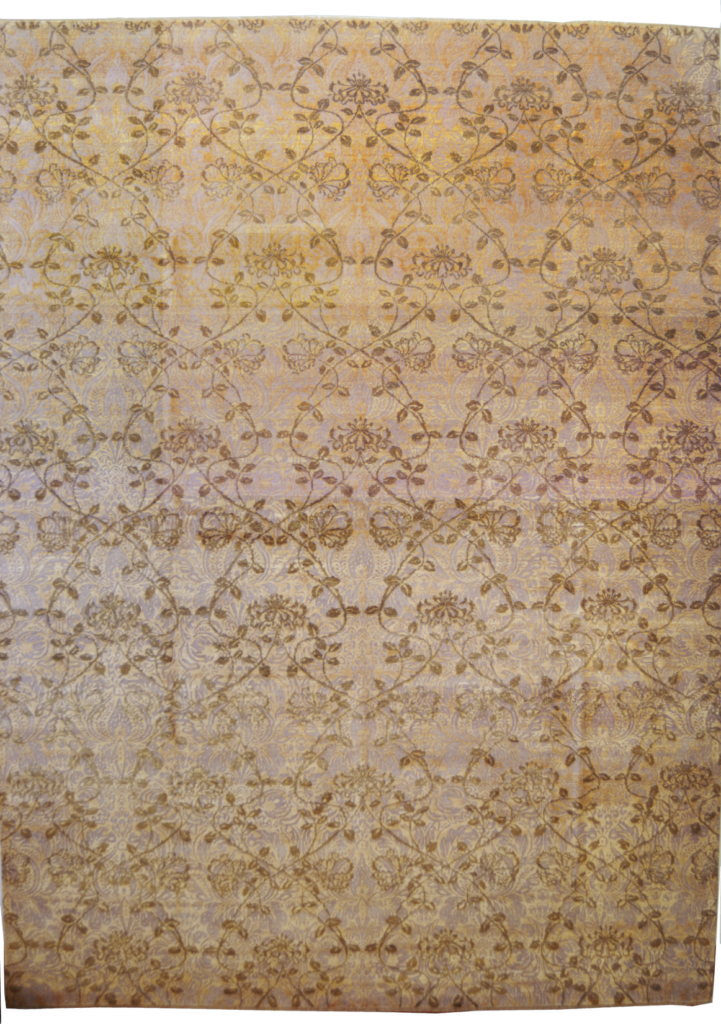 The realization of Bhadohi carpets, like all other art-facts, starts with the choice of the finest wool and silk. To paint the fibers are used only 100% natural dyes. The knotting work is made by skilled artisans that use the fine Persian knot. Silk inserts allow to the embroidery made of wool to emerge in the background with strength and beauty, leaving no choice but to admire and touch them with hands.