Bedroom Carpets: How to Start the Day with Warmth and Softness
Carpets are one of the main piece of furniture in the bedroom and they are really appreciated by every householder.
In this article I'll report to you some statements taken from other magazines or websites, giving you my opinion about these thoughts. As always you can identify my personal point of view by the blue written phrases.
"Bedroom carpets are not only considered an excellent and original way to decorate the room but also an essential element to start the day on the right foot. The carpet's style can be both modern and ancient, colourful or neutral. There are two way to furnish a bedroom with a carpet, by respecting the main style of the room or by creating beautiful contrasts."
When I get up in the morning I'm generally not at my best. The ancient Tabriz realized by the master Hajji Jalili placed at the foot of my bed is able to give me a little confidence in the world, thanks to its amazing beauty.
The Best Carpet Locations in a Double Room
Reading different carpets blogs, you can find a lot of opinions about the right position in a double room to place a beautiful ancient or modern carpet.
"If you have a wonderful carpet and you want to emphasize this piece of art the ideal position is just next to the entrance door. Otherwise if there wasn't enough space, you could go with the so-called bedside carpets, an original solution for every bedroom."
The bedside carpets were once used in the west culture to avoid to touch with the feet the cold pavement. Nowadays on the contrary they have only the aesthetic function.
By the way let me spend few words about these small size carpets (at most a Donsar or Sejadeh 120x200cm) which in the east culture where used during the prayers. They usually had the typical Mihrab shape with the votive lamp that had to be directed towards Mecca.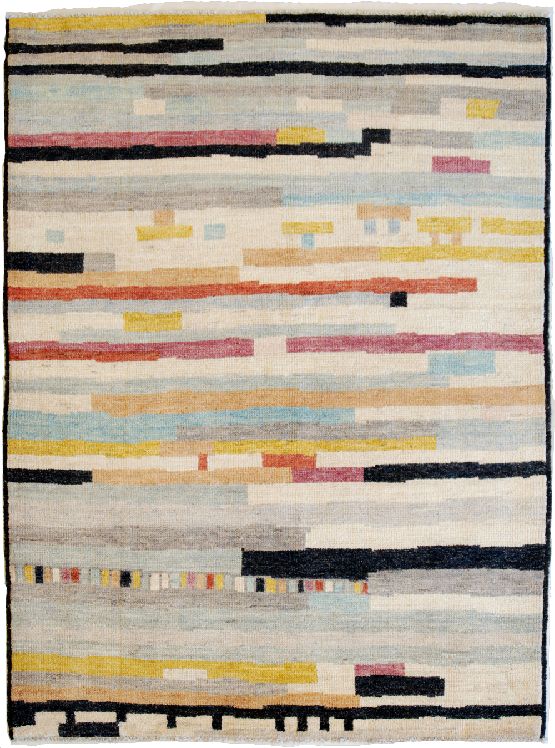 The Bedside Carpets
This kind of carpets are often used next to the bed on both sides to guarantee a comfortable and warm first step in the morning. How are they described by specialized magazines and websites?
"They are small size carpets made with fluffy and comfortable fabrics, perfect to avoid those hated cold sensations in the morning. If you bed is in the middle of the room, a big carpet which covers symmetrically all the three floor sides can be a good alternative."
In my opinion the functional duty is not the main aspect to be considered for a bedroom carpet. In fact I believe a carpet is a holy and symbolic place which communicates us feelings and emotions. For this reason I invite you to  carefully consider the beauty and the charm of every carpet.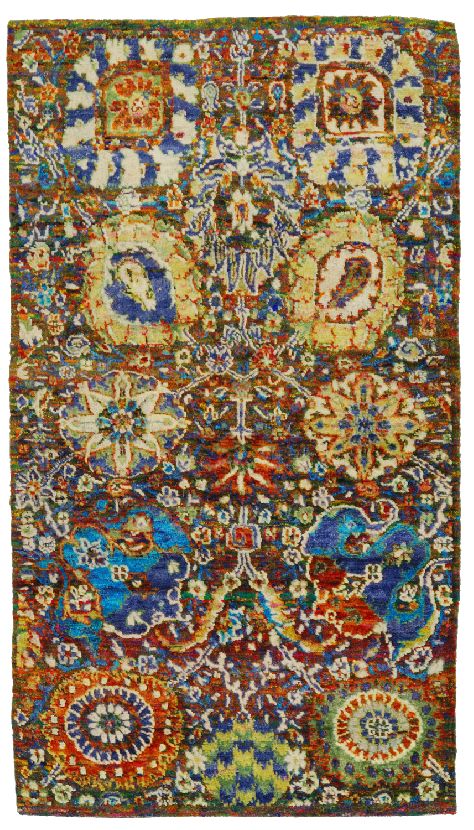 How to Choose the Right Bedroom Carpet Size
Some experts believe that:
"if your bedroom is big enough, a nice idea is to create a cute relax zone in one room's corner and in this case you can select a big size carpet to cover this part of the floor. Colours, patterns and tissues should be based on personal preferences: you should always keep in mind that a good quality carpet is easier to be maintained in perfect conditions, in order to avoide grime and dust accumulation that could ruin it or even cause allergies."
Dust mites, that grow in humid and dirty conditions, can be kept away by providing a steady and careful maintenance. Frequent water cleaning and use of the vacuum cleaner are more than enough.